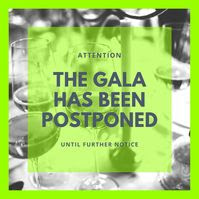 It is with great sadness that we announce our Spring Gala has been postponed. Although our event wasn't scheduled to take place until May, we've decided to make the difficult decision to reschedule this event. Our main goal is to provide a successful event for our students and school, but with limited resources from planning staff and potential donors, we thought it would be best to host the gala in the fall.
We will announce the new date as soon as possible. Thank you for your understanding and patience.
You can only register by clicking the link right above, but if you would just like to ask a question or request more information, you may fill out the fields below:
Please consider volunteering to be part of this premier event.